Few days ago a friend asked me whether I can arrange a OnePlus One invite for her. After a couple of days I received an email with an OnePlus Two invite. When I waked up in the morning I saw that email and got a little surprised and a little excited to get an OnePlus Two invite so early. Either I was not fully waked up or due to the excitement, I missed to read this on the email: "We have tied up with Aliexpress and we ship worldwide through Aliexpress only". What I read on that email is "We will not be able to offer country specific invites anymore
All phones come with an international warranty" and I translated it into "This is not a country specific invite, which comes with an international warranty". The email looks so legitimate that I immediately shared it with the friend.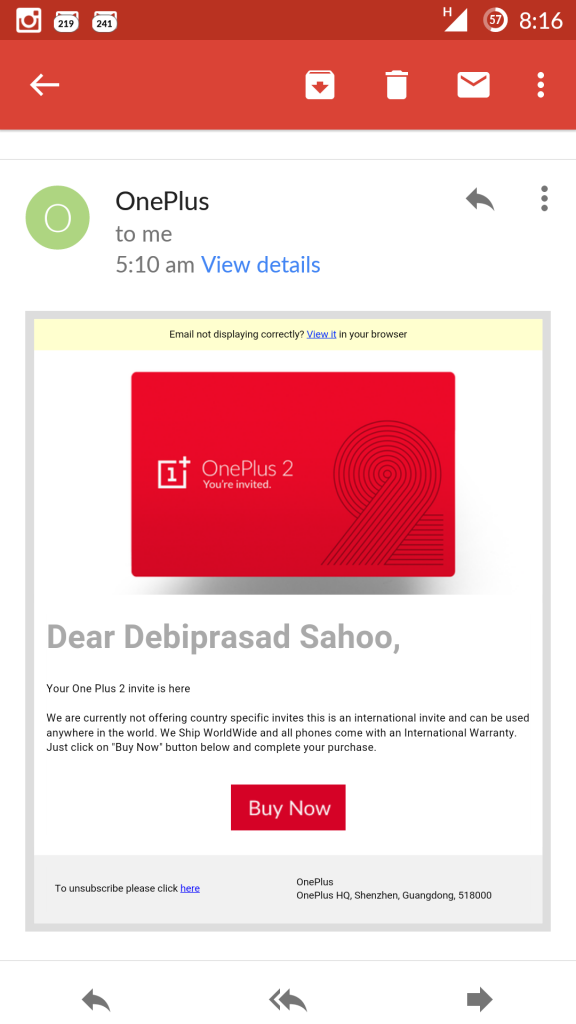 Later in the day, I got little suspicious as how I got the invite so soon. Then I checked the email sender and found that it's from invites@oneplus2.co. Then I clicked on the link and found that it goes to Aliexpress. (I even did not read the email properly then. I read it properly while writing this post. I noticed "We have tied up with Aliexpress and we ship worldwide through Aliexpress only" just while I started writing this post.) I realised that it's a scam and I have made a mistake by sharing this with my friend. I immediately informed her not to purchase the phone from that link and luckily she had not purchased it by then.
A couple of weeks ago, I saw an ad on Facebook regarding OnePlus Two invites giveaway. I did not feel much suspicious as it looked so legitimate. And I submitted my name and email ID. Normally, I don't fear spam, so I don't think much before sharing my email ID. But this one was more of a stupid act of mine. On the next page, when it asked me to share this with my friends on Whatsapp, I got suspicious and realised that it's a scam and I was so stupid to come this far. But I also saw similar ad on Facebook one more time. I clicked again to see what does it say this time. It recognised me as a returning visitor who has already provided his name and email ID before. So, it showed me some interactive stuff to win OnePlus Two as a prize and share it with more friends. I thought I should write about this scam. But I was so lazy to do that and later I even become more stupid to share the email from them.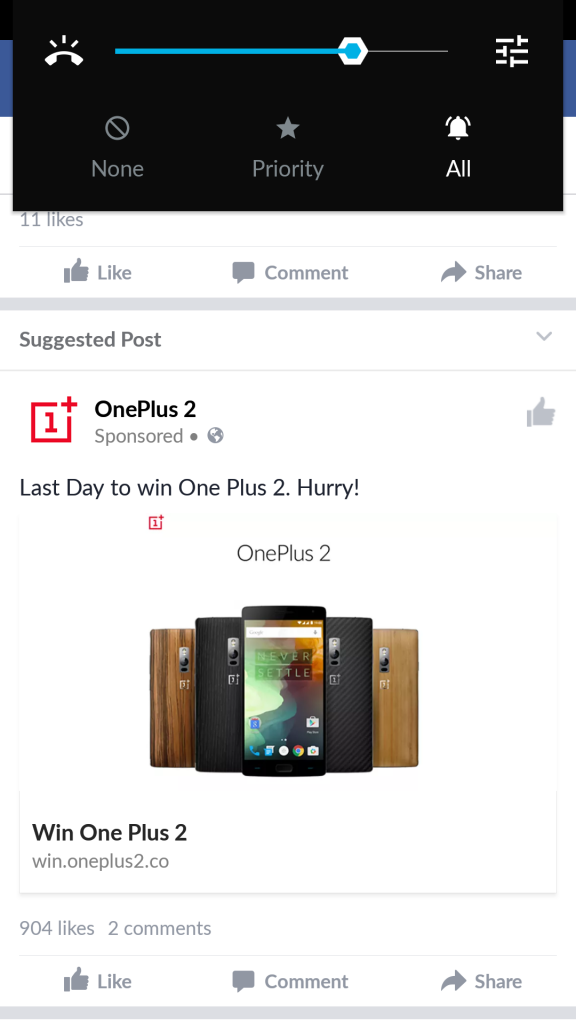 Facebook is so greedy that it does not verify ads for scams.
Today I decided to look under the hood as I thought to do previously. I found that this scam is run by a person named Rajesh Patel from Gujarat, India (as per the Whois info of the domain oneplus2.co). So, friends beware of such scams.