This is an old post. For current prices of mobile phones, please visit MySmartPrice. To buy mobiles online at best price, free and quick shipping and great customer support, please visit Flipkart.com
I am dividing all Android phones available in India to two categories, based on their price. The lower segment phones cost between Rs 10,500 and Rs 15,000, where the higher segment phones cost between Rs 22,000 and Rs 28,000.
Between Rs 10,500 and Rs 15,000:
Sony Ericsson X8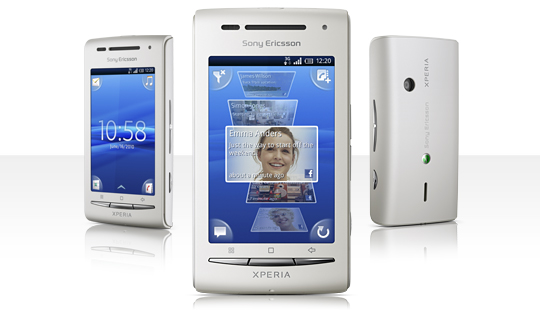 Price: Rs 13,950
Plus: Well built, decent performer
Minus: Mediocre display
A decent phone with a decent feature set, the XPERIA X8 has a very mediocre display and Android also faces issues with lag, owing to slower hardware. Overall performance is good.