This is an old post. For current prices of mobile phones, please visit MySmartPrice. To buy mobiles online at best price, free and quick shipping and great customer support, please visit Flipkart.com
I am dividing all Android phones available in India to two categories, based on their price. The lower segment phones cost between Rs 10,500 and Rs 15,000, where the higher segment phones cost between Rs 22,000 and Rs 28,000.
Between Rs 10,500 and Rs 15,000:
Sony Ericsson X8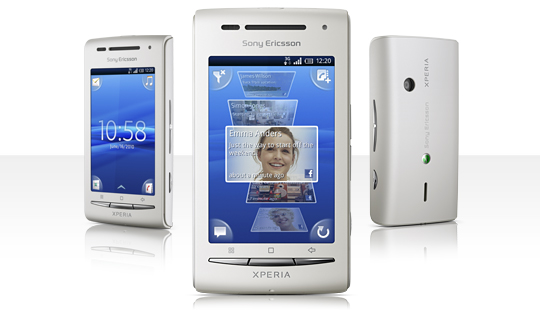 Price: Rs 13,950
Plus: Well built, decent performer
Minus: Mediocre display
A decent phone with a decent feature set, the XPERIA X8 has a very mediocre display and Android also faces issues with lag, owing to slower hardware. Overall performance is good.
LG GT540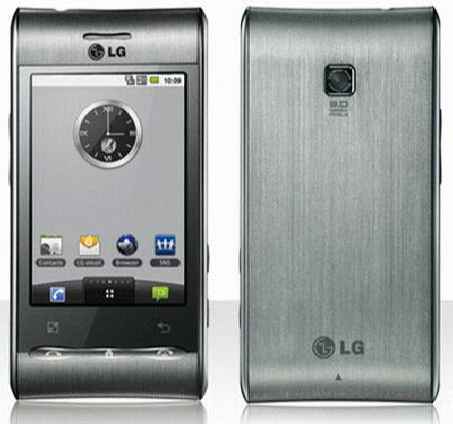 Price: Rs 10,749
Plus: Impressive video playback
Minus: No flash support for web
The LG Optimus GT540 incorporates a neat and well organised menu interface. It is a decent performer with an impressive video playback quality. It makes a good buy at Rs 10,749.
Sony Ericsson XPERIA X10 Mini Pro


Price: Rs 14,999
Plus: Stylish compact form factor
Minus: Mediocre display
Has a small but well laid out keypad. It's compact and well rounded device. At Rs 15,849 it's a very nice device and for its price it even overshadows the XPERIA X10 in terms of appeal. It has a decent battery life.
HTC Wildfire


Price: Rs 13,999
Plus: Affordable
Minus: Poor display
HTC Wildfile can be looked upon as a mini Desire in terms of aesthetics. Display stands out like a sore thumb. And interface is not as nice. Due to the poor display I would not recommend this phone as there are better alternatives.
Samsung I5800 (Galaxy 3)


Price: Rs 11,795
Plus: Economically priced Android 2.1
Minus: No camera flash
Impressive features like remote file sharing and media playback etc. At Rs 11,795 it's a great buy if you can overlook its low battery life and ordinary loudspeaker quality. It has no camera flash unit though.
Among the above phones Samsung I5800 (Galaxy 3) and Sony Ericsson XPERIA X10 Mini Pro are two good options. You even consider to buy LG GT540.
Between Rs 22,000 and Rs 28,000
Sony Ericsson XPERIA X10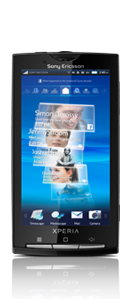 Price: Rs 22,000 (I shocked when I saw the price is Rs 21,850 at eBay.in. I can't imagine the price can get much down in a little time. It was Rs 27,000 few days back)
Plus: Great Display Size
Minus: Poor onscreen keypad
It lacks many features that may be present in other smart pones at similar price range like Flash support, multi touch, etc. The camera quality is quite good though and so is the Timescape UI.
Motorola Milestone


Price: Rs 22,399
Plus: Great Display
Minus: QWERTY keypad not beveled
Motorola Milestone is a really good phone at its reduced price of Rs 22,399. The slider hardware keypad along with a 4-inch touchscreen lends to a decent browsing experience.
Samsung Galaxy S


Price: Rs 27,999
Plus: Great display and hardware
Minus: No camera flash
Samsung Galaxy S is probably one of the most powerful and fastest Android phones that are available in India. Display is bright even from the sharpest angles, thanks to the Super AMOLED screen. Camera is poor though.
HTC Desire


Price: Rs 23,499
Plus: Stunning display and hardware
Minus: Poor battery life, tacky battery cover
HTC Desire is one of the best Android phones around. Superb display, touch interface, great hardware and some of its key points. Battery life could have been better. Sense UI adds to the over all user experience.
HTC Desire HD is out now and it costs Rs. 27499 which adds better features to HTC Desire. That can be a good choice.

In this category almost all phones are good, with some minus points. But you can choose what's for you as per your personal preference.
Dell launched 3 Android powered smart phones: Dell XCD28 (Rs. 9,490), Dell XCD35 (Rs 15,299) and Dell Streak (Rs 29500). They are well featured products. You can consider those too.
Also, if you need the cheapest (but considerable) Android phone, there is Micromax Andro A60, which costs Rs 5,500.

I have ordered Samsung Galaxy 3 yesterday. I will share my experience with it after I use it.
There are few other phones, but I don't have any knowledge about them. So, I have not discussed them here.
Now the question is Where to buy online in India? Some of the models are cheapest in one website and some in other. There are some good website to buy these phones, compare the prices before you make any purchase. Those websites are eBay.in, Flipkart, Tradus.in and Future Bazaar.
Update
After getting suggestion from Abhishek, I checked LG Optimus One P500. This is a feature rich phone and comes under an affordable price. It has two such features, which I like most. It comes with Android 2.2 Froyo. Other phones near this price range, comes with Android 2.1 and the updates are not rolled out yet. So you will face problem, when you will try to install more apps. As Android 2.2 allows you to installed apps to your microSD card, you can install many applications without worry. So, LG Optimus One P500 solves this problem. Another advanced feature is that, this phone can work as a WiFi hotspot. It costs around Rs 12,000. It's available at Flipkart.com, at the cheapest online price of Rs 11,999.
—
This post was originally posted at Where to buy online in India (wheretobuyonline.in) as an answer to the question "What's the best android phone available in India and where to buy one online?